Under Every Helmet and Hat is a Child Who Needs Us!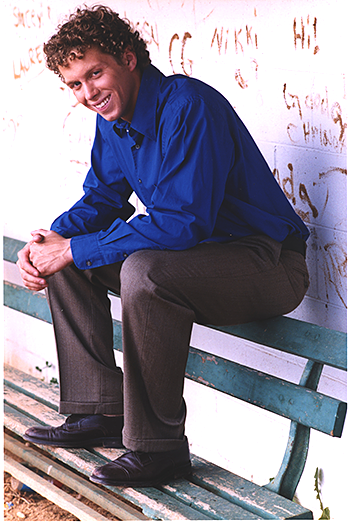 Travis "Bo" Tkach was the pride of his community.  A 2001 Northern Lehigh High School Graduate, he was a two-time first team All State football player, a two-time District 11 javelin champion, and a member of the 1998 Colonial League championship team.  In 1999, he quarterbacked the first ever District 11 championship team at Northern Lehigh and played in the first Pennsylvania East-West All Star Game. Bo was named to ESPNs Academic High School Football All-American team in 2000-2001. In 2001, he was named Most Valuable Male Athlete of Northern Lehigh.  He was also the school's representative for the Best of the Best.
Upon graduation, Bo accepted a football scholarship to the University of Delaware. He transferred to Lehigh University and later to Wilkes University.  He graduated Magna Cum Laude in 2007, as a member of Delta Mu Delta, with a degree in business and marketing.  In December of 2011 Bo was inducted into the Northern Lehigh Ring of Honor for his Athletic and Academic achievements.
For many years, Bo worked with youth throughout the Lehigh Valley, helping them develop speed and agility. He volunteered as a guest speaker at youth clinics and ran speed and explosion seminars for Southern Columbia, Marian Catholic, Northern Lehigh, Tamaqua, Palmerton and Lehighton High Schools.
In his short life, Bo had more accomplishments than some of us will have in a lifetime.  Unfortunately, he also struggled with Depression and Obsessive Compulsive Disorder.  Like many mental illnesses, they disrupted his life in ways that others did not see.  Despite the never-ending hope and love from his family, and extensive medical treatment, Bo ended his own life.
Bo's father, Jim Tkach, is a well-known and respected leader in the community.  In addition to Bo, he and his wife Sandi, who is a Registered Nurse and and Clinical Supervisor at Delaware Hospice, have two other children, Tyler and Tristin.  His dedication as a teacher, principal and football coach has made him a role model to many.  As a former coach for the Palmerton, and Northern Lehigh School Districts, Liberty High School in Bethlehem, Lehigh University, and a Assistant coach at Penncrest High School, he coached both of his sons, and led the Bulldogs into the 2003 PIAA Championship game.  Today he is a Strength Coach at The Factory in Lewes, Delaware.