Under Every Helmet and Hat is a Child Who Needs Us!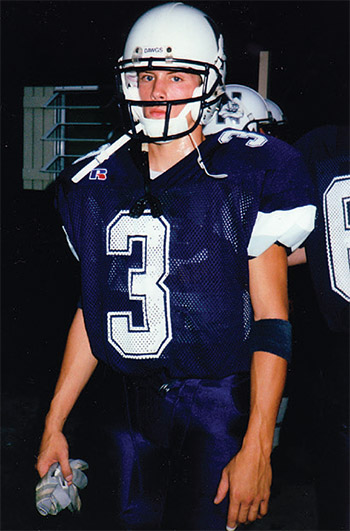 The Bo Tkach Memorial Foundation was created in Bo's honor to raise awareness of Obsessive Compulsive Disorder and other mental health issues.
The foundation funds various youth programs and provides payment for under-insured youth to receive counseling that may otherwise be inaccessible.
Travis "Bo" Tkach was the pride of his community.  A 2001 Northern Lehigh High School Graduate, he was a two-time first team All State football player, a two-time District 11 javelin champion, and a member of the 1998 Colonial League championship team.
The BoTkach Under the Helmet and Hat Foundation offers its sincere appreciation to individuals, business and organizations for helping us promote healthier and happier lives of individuals and families in the Carbon County/Northwestern Lehigh County communities.
What is Obsessive Compulsive Disorder? Although most of us recognize Obsessive Compulsive Disorder (OCD) as frequent hand washing, it is much more than that. Typically, a little anxiety is a good thing – it is the knowledge that keeps us from harm.